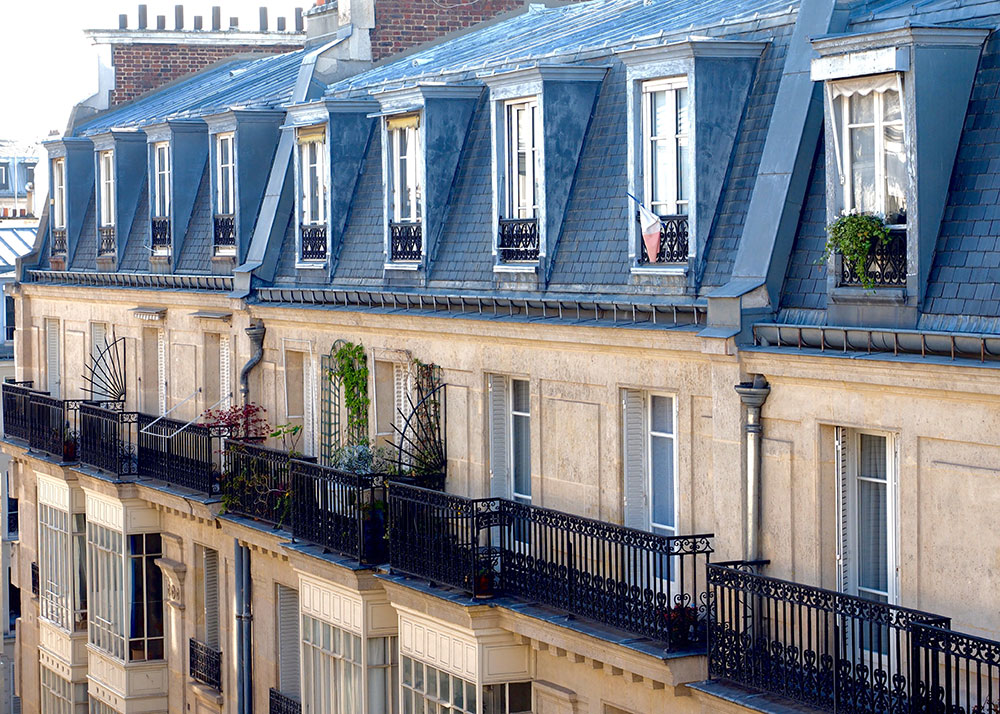 Why always look at things from a negative point of view, there is also something positive about good old fashioned curiosity. It didn't appear yesterday and has certainly stood the test of time. Embedded in our DNA, it is transmitted from generation to generation and even from civilisation to civilisation. It nestles everywhere, for better and for worse. Curiosity…broadmindedness (open to global ideas, exploration) or nosiness (keep your nose out ! / don't meddle!) it is as much a source of inspiration as of jealousy, so let's not condemn it out of hand ; let's give it a chance. Let's look at the proof.
Chapter 1 : A winter scene
It's winter, it's cold, night falls in the middle of the day ; at this point artificial lighting comes into its own (which generally gives us a yellow/grey/green tint… such a becoming look!). And suddenly, in the midst of this drama, we discover solace. Well wrapped up, you pace the streets when suddenly a window lights up on the second floor! Attracted to the light like a moth your regard plunges into the sitting room of perfect strangers. Wow, what fantastic coving! On the other hand the chandelier – how awful is that! And how odd to have put the settee on that wall. The building itself is quite nice though, I'd love to see what it would look like on the 5th floor.
At this point you have two options, go directly to Chapter 3, or if, like me, you practice curiosity no matter the season, read the second chapter, it may interest you 😉

Chapter 2 : Summer Heat
It's summer, it's hot, very hot, the windows are wide open and it remains dayling until very late. We turn our eyes from the shimmering pavements. Yes, because having 'drunk in the sun' all day, the road surfaces go into radiator mode which reminds us that:
> we were stuck in the office during such amazing weather
> we are going to miss the air conditioning of the aforesead office when we get home
> long live the holidays – only 3 interminable weeks to go (in other words, an eternity!)
Suddenly you notice the bright orange tiles in the kitchen of that apartment on the ground floor. My goodness that was daring, it's a bit of shock to the eyes! Or, another floor, another street, another scene, our eyes fall on a couple getting ready to have a glass of Rosé on their (tiny) balcony. The parisian dream – and as extension all humanity's 😉 – isn't it to have a space, no matter how minute so one can take advantage of the sun in one's own home?

Chapter 3 : Winter vs Summer : Six of one, two thirds of another
Let him, or her, who has never even glanced (albeit furtively) into the apartments on the street cast the first stone! Forgotten the frozen fingers, the stench of perspiration in the public transport, the shopping, the file to finish before tomorrow ; pooff ! gone the toddler's temper tantrum, or the disastrous 3pm meeting, you are either in 'I'm dreaming of my future' mode, or 'I'm getting rid of my bitterness to forget my dreadful day' mode. In any case, you life is on hold and you feel better.
It is almost a treat (OK, let's not get carried away) to slip into complete strangers' houses without having been invited and to watch them live, just for a moment. An acceptable form of voyeurism just about enough to satisfy our curiosity without playing on our conscience too much (the perfect mix). Where do you think the concept of 'Loft Story' or live in the château of Star Academy came from ? (#teamPapi-Mamie, welcome my friends)
Come on, own up, you have never found yourself glued to the window on line 6 of the Paris Metro (yes, the one who comes out of the bowels of the Earth), killed 2 birds with one stone, and admired the Iron Lady or the street art of the 13th arrondissement AND had an uninterrupted view of the interiors of the apartments situated 'just at the right height'?
But you know that you don't have to live in our sacred capital city to be able to take advantage of the benefits of curiosity! It works just as well in any 'cityscape' (you just need to find the essential ingredient : the 'home sweet home' of this 'famous stranger') and with all kinds of transport ; bus, train even car (yes, yes for the driver as well – what do you think red lights are for ?) everyone can play.
A stolen moment, an instant suspended in very (too ?) hectic life, a critical review which hurts no one (take advantage of it, you have the right) or a small slice of a dream obtained vicariously, anything is possible and it's free 😉
Long live curiosity !