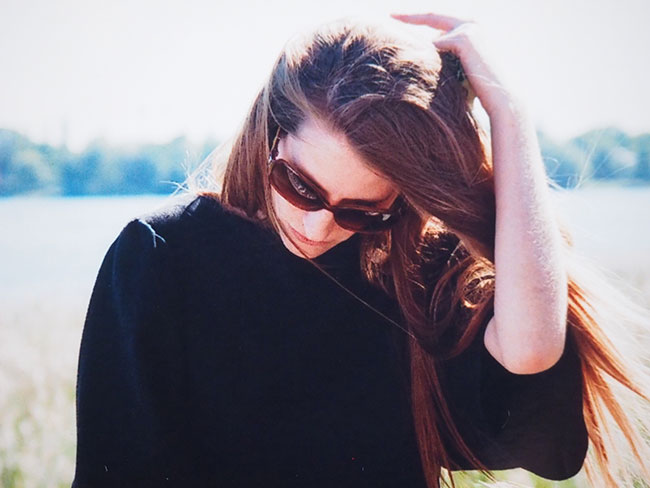 Meeting with inspiration
Welcome and thank you for being here, it makes me very happy 🙂
If you are reading these words, it is because you want to know more about me. So, my name is Mila, my friends say about me that I have a nice energy, a strong personality and a lot of creativity. Of course I also have a few flaws but you will know them pretty soon so no needs to tell you more about that for the moment 😉 It is common that ideas tumble out of my brain (it's my Gemini style) and I love digressions.
What can you find here? Lifestories, inspiring humans, some escape through my travels, a little bit of culture, …
I wish to welcome you in a friendly and cozy space, where you feel good to chill or pick up what makes you happy. Like ricochets on the water, I hope you will relay this little thing that will have touched you, this idea that will hit the nail right on its head.
LivLee is a joyful mishmash that hopefully will echo the different aspects that define us all.
My idea is to tell you what touches me so that you can share or re-appropriate it. Maybe, you will forget your worries for a minute, you will question yourself how to move on or you will simply dream…
There is so much to learn, to see, to do in life and we have so little time to achieve it, let us inspire each other, to discover what we could not have seen alone. As if all these experiments were small lights made available to illuminate other paths. We are stronger together 🙂
Each one has his.her favorite topics, mine are art, travel, literature and meeting people who inspire me, give me energy, make me laugh … Through their journey and their personality, they give me a part of their humanity and enrich my life, then yours and so on …;)
We cannot test everything by ourself and the Other, through what he.she has lived, can help us to advance on our own journey, either because we recognize ourselves in his.her approach or because this idea helps us to find something else. It can also be by rejection, as an awareness, to increase our knowledge or everything else.
Who are we? What do we look for in life? How far are we willing to go? And maybe we would find the answers, our answers by looking at what others realized. One thanks to the other, rather than one against the other.
Some questions you can ask yourself

:

– If you want to discuss, you can leave a comment just below or send me a message here 😉

– Do you want to follow me on social media?

Instagram     –     Facebook     –     Pinterest     –     Google+     –     YouTube

– Why did I choose the name LivLee? Of course, there is the play of words, but there is also the inspiration of a woman with a strong personality and an incredible journey … Lee Miller (I'll tell you more soon)

– For the paper lovers, this beautiful material on which we can put all our thoughts, our ideas, those that we want to keep preciously or let go out of our mind. For those who like to see the white page full of handwriting. For these paper lovers and all the naturally curious people, I invite you to discover my collection of notebooks: LivLee shop.
Because inspiration goes through sensation, I cover them with fabric. Your words and drawings deserve to be well dressed, don't they ;). Each model is handmade and in limited edition for more creativity and exclusivity. I tell you more in the Do it by Myself category. Let's have a look!

See you very soon here or there.

Mila

Credits:
Your personal data is confidential and will not be communicated to third parties.
Unless mentioned otherwise, all texts, visuals, audio and video material on this site belong to me. Please do not copy, reproduce or redistribute in any form without written permission.
© LivLee is a registered trademark.

EnregistrerEnregistrer

EnregistrerEnregistrer